Topic: Conventions This July: Many Exclusive Bobas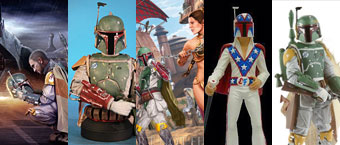 Two big conventions are coming up in July, both now featuring Boba Fett collectibles, actors, and events in ways we haven't seen before.
<h3>Star Wars Celebration Europe II (July 26-28, 2013)</h3>
<h3>SDCC / San Diego Comic-Con (July 18-21, 2013)</h3>
Follow us on Facebook and Twitter for the latest updates. We'll update this article as a useful repository if more are announced.
aaron@bobafettfanclub.com